Happy Jack Wind Farm
Cheyenne, WY
AVI is fully capable of providing complete Site Civil Engineering and Surveying Services for the installation of wind turbines throughout Wyoming and the Front Range Area.  This includes planning support & documents, topographic & construction surveying, easement legal descriptions, and roadway design from licensed Surveyors and Engineers.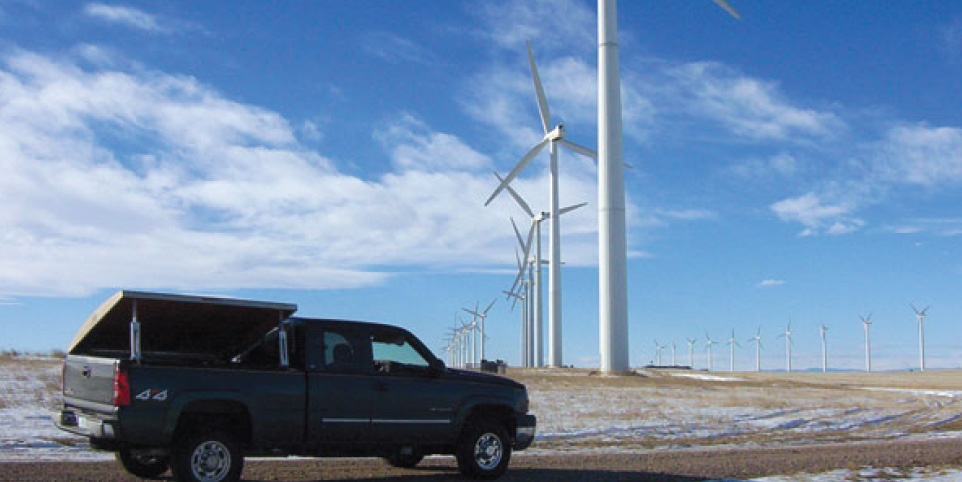 AVI's Planning Department is fully aware of local code requirements required by county development offices for Wind Farms.  Knowing and understanding these requirements is very important in the layout of a wind turbine site.
AVI has provided these services for the Silver Sage Wind Farm located west of Cheyenne Wyoming, Laramie County Landfill located west of Cheyenne, United Laboratories located south of Cheyenne on the Colorado/Wyoming border, and the High Plains Wind Farm located near Arlington Wyoming.